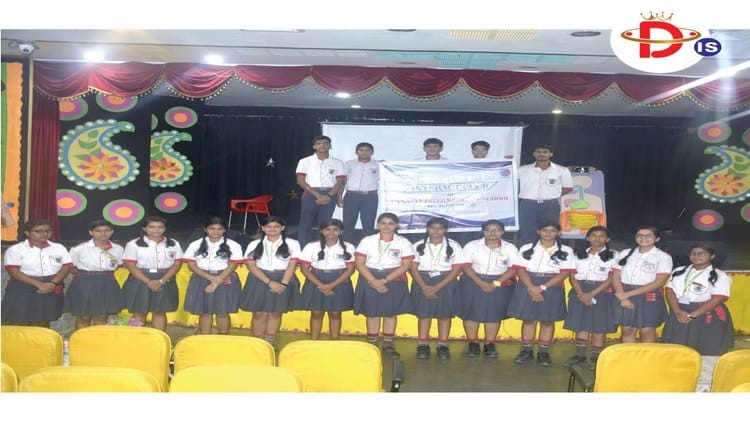 26 Aug 2019
INTERACT CLUB
DATE :26.08.19
Theme: Report on symposium of Healthy Life Style by Yakult Danone
On 26-8-19, Interact club of Dynasty International School organised a symposium on the subject "Probiotics". It was an interactive session organised for promoting a healthy life style among students. The program was conducted by Yakult Danone India Pvt Ltd, a leading Probiotic Company. The speakers of the symposium were Ms. Jyoti Bohra (Senior Executive Science) and Ms. Priyanka Kaushik ( Junior Executive Science) and they conducted the program in our school auditorium for students of classes 7th to 11th in three separate sessions. The Topics which were discussed include-
•Explanation about the digestive system with the model from Japan.
•Presentation of concept of Intestinal Flora and its role in ensuring healthy digestive system, immunity and introducing the concept of Probiotics
•Students were also screened a film "Little Hero", Which explained the role of good bacteria, importance of healthy food & probiotics and a healthy life style. Also, each & every child was provided Probiotic Yakult drink. which was relished by everyone
Thanks to Management for arranging such an informative & interactive session for students.