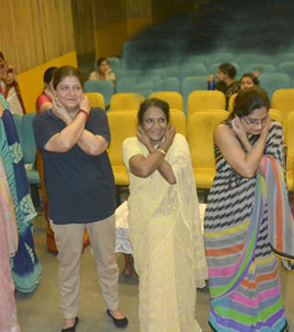 09 Aug 2017
The human brain is amazing
The human brain is amazing–even so sophisticated than any existing computer. For this purpose the experts explained about the SUPER BRAIN YOGA, and "MEDITATION ON TWIN HEARTS" along with the knowledge about the chakras.
The experts explained the benefits of super brain yoga especially to the students as it helps them to enhance concentration levels and releases tension. Meditation on the other hand increases happiness and inner peace. It also helps to increase our Aura and self esteem.
The Dynastian teachers without any inhibitions came forward to do Super Brain exercises, Warm-up exercises, Eye exercises and Meditation with great enthusiasm. It was indeed a divine experience out of the way.