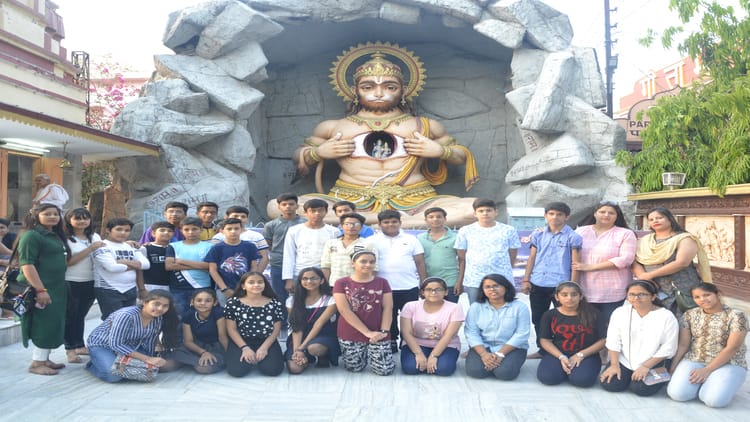 16 May 2019
Rishikesh VIII & IX
Date: 13th to 16th May 2019
Theme: Educational trip to Rishikesh
Excursions are important to acquaint students with first hand information, to explore, judge and draw inferences. It also helps in breaking the monotonous routine of life. The schools Endeavour is the same and came up with an educational trip to Rishikes.
The Trip commenced with the students coming with full zeal. They munched their way and had lots of fun and frolick.
The sense of adventure and the beauty of the Ganga was unescapable. There was a trek to the waterfalls and the students huffed and puffed their way to the ultimate bliss under the cool water.
At night under the stars and around a bonfire they all savoried the mouthwatering food. The adventures didn't end there. The next day was for rappling and rafting ; which were both an out of the world experience for all. The evening was one filled with spiritualism at the Ghats of the ganga along with the chanting of Mantras.
For the sporty ones there were both indoor and outdoor games ; like chess, card games, badminton, Volleyball and cricket. All good things have to come to an end. It was time to say bye and carry all profound memories of the trip and return back home.