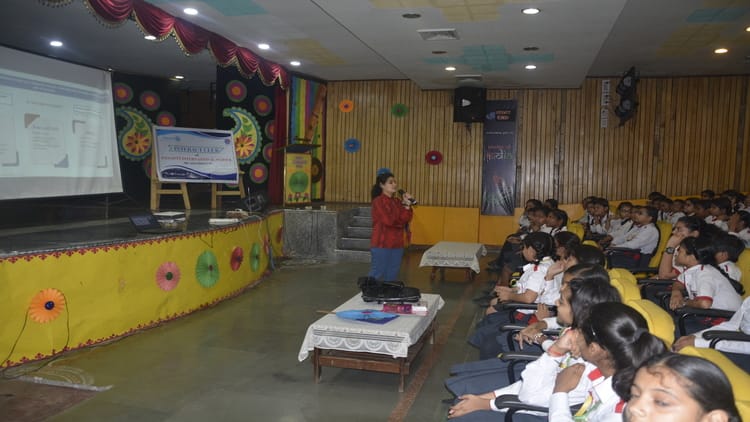 14 Oct 2019
INTERACT CLUB(Work Shop on Menstrual Hygiene & Management)
Date: 14th Oct, 2019
c A Seminar on Reproductive Health
Interact club of Dynasty International School organized a workshop on menstrual Hygiene & Management on 14th Oct, 2019. This campaign aimed to prepare young girls (pre-menarche and post menarche) to improve their knowledge on the topic.
Interact club of our school organized the program by inviting a speaker, Ms. Megha Kaushik, Program coordinator of the corporate social responsibility division of UNICHARM India. She sensitized all the female students from classes 6th to 11th in an hour long seminar.
The workshop helped them to learn to manage and prepare them for healthy and productive adulthood. Menstruation and related problems are issues that every female is required to deal with but still it is not discussed openly. Lack of information on menstruation management leads to increase absenteeism in formative years of schooling of girls and there by hinder in building social and interpersonal relation. Therefore, reaching to the adolescent girls on the issue of health and hygiene is critical cultural and gender norms prevent girl child in articulating their reproductive health needs.
Kudos to Interact Team Members!!