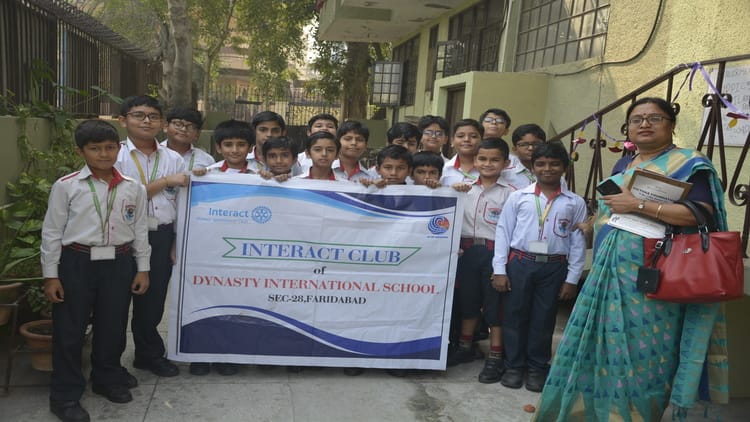 25 Oct 2019
INTERACT CLUB (VISIT TO OLD AGE HOME )
Date : 25th oct 2019
Theme : Sharing is Caring" – A Visit to Old Age Homes
A visit to an old age home is a life changing experience as it is filled with emotion and sentiments. Today, the Dynastians of class V C & V D visited the old age home situated in NIT -2 FBD.
The children had brought eatables, clothes, Blankets, sweaters etc which they distributed amongst the residents. They were ecstatic to have help and love from outside. To break their monotony, our students had also prepared some beautiful performance for them. Some children presented their dance while many thrilled the atmosphere with melodious tunes.
The head of the home was overwhelmed by our presence and was happy to have us there. The kids returned back with not memories but also some valuable lessons. Thus it was really an unforgettable experience.
Keeping this noble thought in mind and to inculcate the value of celebrating and Eco- Friendly Diwali in our Dynastians, Students of Classes V A & V B were sent to the old age home, sec-19. Today i.e. 24.10.2019.
The Kids brought clothes, blankets , eatables, sweaters for the elderly people to seek their blessing and do their little to bring the change in the world. They also performed various acts to entertain them like singing, dancing, cracking jokes etc.
All the students returned back to school with cheerful faces and showered with lots of blessings.
We thank our management for this kind gesture and noble act.