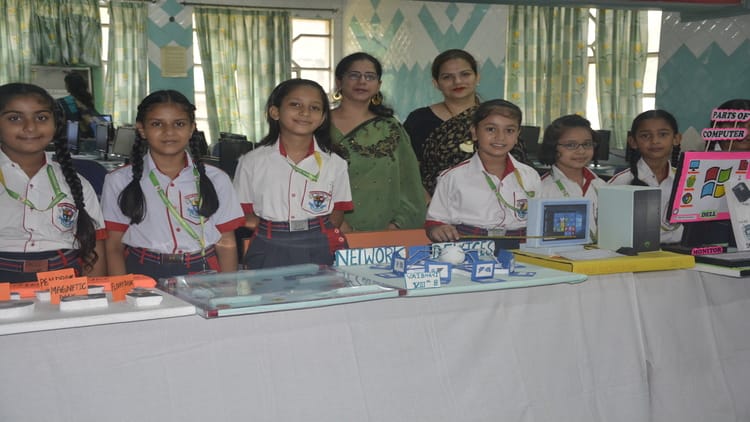 27 Jul 2019
DYNASTY SPECTRUM (EXHIBITION)
Date :27th July 2019
Theme : SPECTRUM
Apart from imparting quality education, Dynasty International School also believes working in Co – Scholastic areas, in order to bring out the real talent of the students.
Like every year, this session also the students were assigned models on different topics during summer vacation. The students showcased their creativity by submitting extraordinary work for the "Annual Summer Project Work Exhibition"
The school organised a PTM cum exhibition "SPECTRUM" on Saturday, the 27th July 2019. The Dynastian staff and the participants showcased their best skills to make this day a memorable one. Different subjects had special corners like Einstein, Aryabhatta, Shakespeare etc What an eye – catching sight it was ! The students were also trained quite well by their subject incharges to demonstrate models effectively. All this really captivated the hearts of parents.
The relentless efforts of student bore fruits when all the parents went with a broad smile on their faces.Besides,the PTM was also conducted smoothly. What a gala day it was for the Dynastians!.