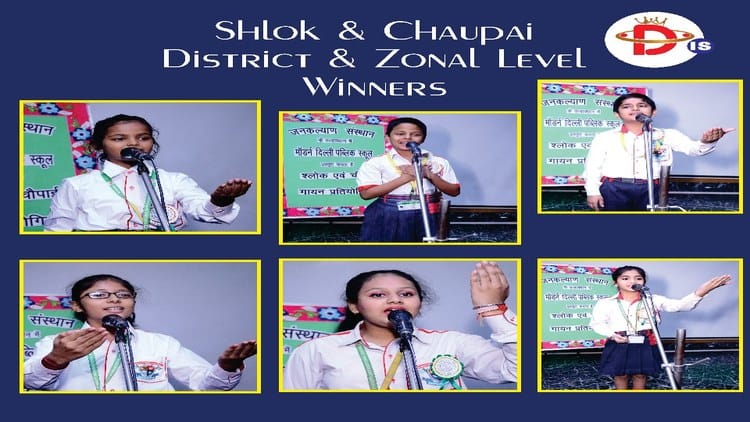 25 Oct 2019
SHLOK & CHAUPAI DISTRICT & ZONAL LEVEL WINNERS
Date: 25 October, 2019
Theme: Shlok and chaupai district and zonal level winners
Kudos to the Winners for outstanding Performance in Shri Bhagwad Gita, Shlok and Shri Ramchariatmanas Chantings.
Dynastians excelled in all levels of the aforesaid competition. All zonal level, Vijay Khawaish stood first in shlok narration and Shagun Pandey bagged first position in chaupaye competition organised by JAN KALYAN SANSTHA.
At District level, Inaya Bhattacharya bagged first position in chaupai competition and siddhi Jha stood first in Shlok narration.
The spectators were spell bound by the performance of students, age groups 6-12 years and were mesmerized by their rhythmic enchantings that were highly appreciated by the organizers.
Dynasty Principal, Mr. Nitin Verma Congratulated the winners, mentors, Parents and the entire Dynasty Family. He quoted that the mentors are really working hard to inculcate the values in children so as to enrich our indian culture as children are the cultural ambassdors.