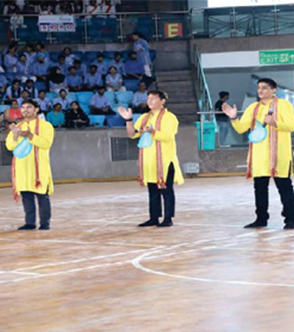 16 Oct 2019
INTERACT CLUB (THE DISTRICT INTERACT LEADERSHIP ASSEMBLY)
On 16-10-19, Interact Club members of Dynasty International School attended "UMANG" the District Interact Leadership assembly (DILA 2019) at Talkatora Indoor stadium, New Delhi from 8:00 am – 12:30pm.
One interact club took this as an opportunity to show case their projects and to meet several other Interactors from other participating Schools.
The program was an exciting one with the motivational speech on leadership by renowned speaker Dr. Rajeev Puri. Also, our team participated in a street play on Water Conservation "JAL HAI TOH KAL HAI " in the zonal cultural performance.
It was certainly an event of inspiration, Motivational and helped our interactors to connect with the world.