30 Jan 2021
How to encourage students to pursue passion
Dynasty International School is a well known institution in Faridabad where performance pursue excellence. The school is among the best school in Faridabad in providing valuable guidance for academics, extra curricular activities and sports. Children are nurtured compassionately under the guidance of highly qualified teachers that allows them to develop keen interest in the field of their interests and identify their passion. Discovering passion in life is not easy for children. In fact, it often takes years of struggle and hard work to figure out what truly brings joy. In the school students are given opportunities to explore their interests and talents at a young age; so, it's usually much easier to choose a career that makes youngsters happy. Teachers with there impeccable skills and determination can tap into students' strengths and encourage their curiosity, which may guide them towards more fulfilling lives.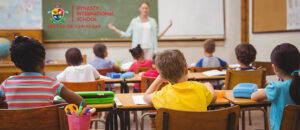 Generally, school systems are designed in a way that priorities academic achievement over intrinsic motivation. It matters more that a students does well in a test than if the topic was interesting or motivating. In order to ignite an indistinguishable desire of passion teachers have to rethink their strategy of imparting knowledge and consider out of the box solutions for every individual student under their mentoring. Since, Students who show a sense of purpose have a deeply developed intrinsic motivation to achieve a goal or take part in an activity. Here, at Dynasty, when unengaged students discover a topic that interests them and they find pleasurable, they are internally motivated pursue it, regardless of external motivators such as grades. Hence in Dynasty, we help students to find their passions so as to create a new generation of people who are genuinely interested in the work that they do.
Students who have strong relationships to their teachers are more likely to be motivated and engaged. Specifically, it is found that middle school students who have strong developmental relationships with their teachers are eight times more likely to persevere through challenging tasks, enjoy working hard, and be willing to make mistakes. Since making mistakes is a key part of finding one's purpose, a classroom environment that encourages exploration is conducive to developing passionate, purpose-driven students. Strong student-teacher relationships at our institution, also help in creating a safe environment for students to explore and fail. Interactions among students, and between students and teachers, are based on trust, and is the key to helping students thrive.
Admissions Open in Dynasty International School .
Contact us on-  0129-4043701
Visit us on- https://dynastyinternationalschool.in/
#admissionsopen #admissionopenfornewsession #opendoorsfor2021-22