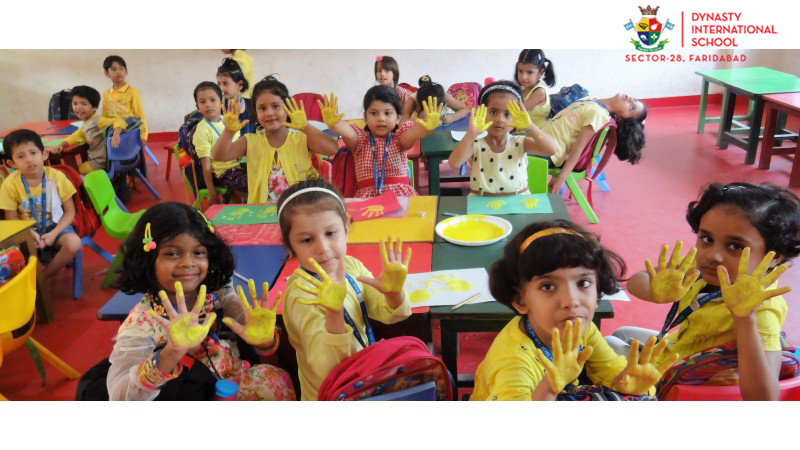 16 Jan 2021
How to Encourage Students to Interact in the Class
Classroom interaction plays a vital role in students' life. It is the collaborative exchange of thoughts, feelings, or ideas between two or more people, resulting in a reciprocal effect on each other which takes place in the classroom. It is a complete action where teacher is one of the elements to assist the students. In the classes, where a lot of students are having considerably minor exposure of language, need extra attention to help during the interaction. In this blog, we will share some good ideas that some of the best school in Faridabad are focusing towards the overall development of the child. For this they are aiming, to promote the classroom interactions that will help the child to be smart and confident.
Classroom is the place where teachers and students communicate their thoughts, feelings, or ideas to each other in the form of oral conversations to fulfill certain goals. For the effective classroom interaction a pleasant atmosphere in the classroom with friendly relationships among the participants is very important for the learning process. This can be possible through various ways: by implementing different student and teacher roles, by exposing students to a varied classroom organization, by employing a variety of activities, by helping students to express themselves and by encouraging them to interact with their peer group.
The teacher should try to provide a pleasant classroom atmosphere in which students try to communicate. Considering the age, level of proficiency, learners' characteristics, and learners' attitudes toward learning, teacher needs to have extra careful at the time of initiating interaction with the learners. Teacher needs to realize that children characteristics with their short span of attention must be well-accommodated in regard to their level of proficiency as well.
The role of teacher is therefore very important to make the interaction take place. This blog is aimed at proposing ideas to create the friendly atmosphere and encouragement to promote interaction in classes. If you are a teacher in one of the best schools in Faridabad, so you should have some innovative approach to how to develop healthy relationship and provide support to the students, so that they learn to interact in class.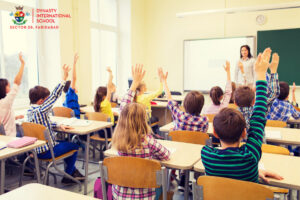 To encourage the students to become self-motivated and independent learners, the teacher can do the following:-
Set a personal example, so that the students feel comfortable while interacting and can engage themselves in the class.
Create a pleasant, relaxed atmosphere in the classroom that is open and positive.
Present the tasks properly in a planned way so that the students learn to interact easily.
Develop a good and healthy relationship with the students so that they feel free to communicate.
Increase the learners' linguistic self-confidence.
Make the classes interesting so that they learn their best by taking active participation.
Give frequent and positive feedback that supports students' beliefs that they can do well.
Ensure opportunities for students' success by assigning tasks that are neither too easy nor too difficult.
Make students active participants in learning. The teacher helps them to clear their doubts and develop their curiosity.
Providing children with variety of learning activities can accommodate their active and positive participation in learning.