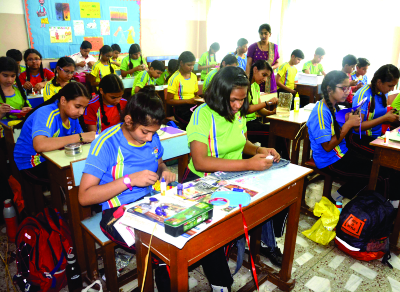 14 Apr 2019
BAISHAKHI ACTIVITY
Today, on 12th April 2019,Little hands and minds came together in a creative burst of energy during the Friday Activity held on Students of Classes III-V showcased their talent by participating in the "Baisakhi Card Making Competition". The cards made were exceptionally beautiful and full of creativity.
Students of Classes 'VI-VIII' engaged their artistic hands in "Best Out of Waste Competition" based on the theme of Baisakhi and the outcomes were outstanding .
Dynasty believes in overall development of students keeping the kids involved in plethora of activities throughout the session.