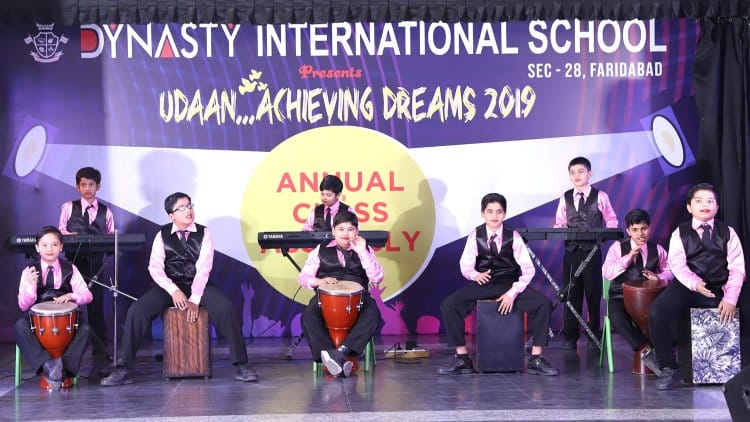 30 Nov 2019
ANNUAL CLASS ASSEMBLY V
Date :30.November.2019
Theme : Cyber Crime
Dynasty International School organized the annual assembly of class V in the school auditorium. The theme of the assembly was 'Cyber Crime'. Distinguished dignitaries and Parents graced the occasion and made the moment memorable for all.
The programme began with the pious ritual of lamp lighting ceremony by our honorable Chief Guest Dr. R.S. Verma. Our respected Principal Sir Mr. NitinVerma shared his golden views on the threats of Cyber Crime and proudly announced the overwhelming achievements of the school in various fields.
The programme kicked off with the enchanting tunes played by the young Dynastians Rock band followed by a welcome song sang by budding choir of Dynasty. Then, to provide unique and entice ambience young students were given the stage to perform various stage skills like anchoring poem narration, speech deliverance etc. Furthermore, cultural dance and Bollywood mash up dance spiced up the environment and compelled the audience to tap their feet.
Finally rhetorical skills of talented Dynastians were unfolded through skit performed on Cyber Crime. At last the day was concluded with National Anthem.