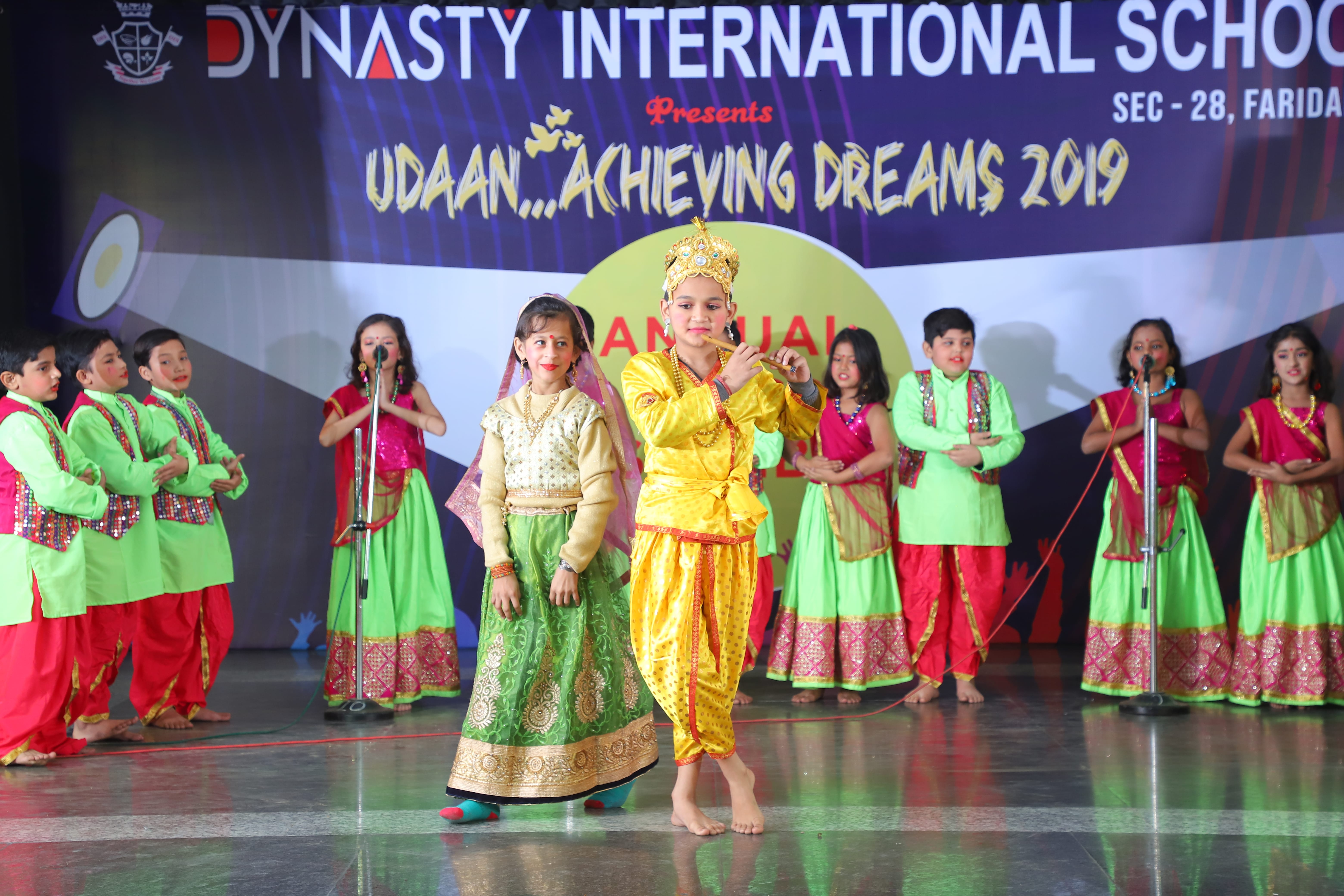 14 Dec 2019
ANNUAL CLASS ASSEMBLY III & IV
Date : 14 DEC 2019
Theme : BACHPAN & School Life
Dynasty International School organized the Annual Class Assembly "Udaan Achieving Dreams" of Classes III & IV in the School Auditorium on 14 Dec. 2019. The School theme of the Assembly was 'BACHPAN & School Life'. Eminent guests and parents graced the occasion.
The programme commenced with the sanctimonious ritual of lamp lighting by Respected Chief Guest Sir Dr. R.S. Verma. Honourable Principal sir, through his words of wisdom, expressed the importance of crucial balance between innocent childhood and competitive school life. The ball set in motion with the hypnotizing tunes played as the budding Orchestra artists. This was followed by a Mash up song on "Maa" sung by the youngest choir of the school which invoked motherly emotions among the audience. Talented orators recited poems and delivered speeches to bring back the zeal of childhood among the audience.
Captivating ambience was created by sensational dance performances and spectators were compelled to kick of their heels as students performed on Bollywood foot tapping tracks. Further more, young Dynastians with their rhetorical skills mesmerized the audience as they performed school life parody & skit on Bachpan. Finally, the day was concluded with National Anthem.